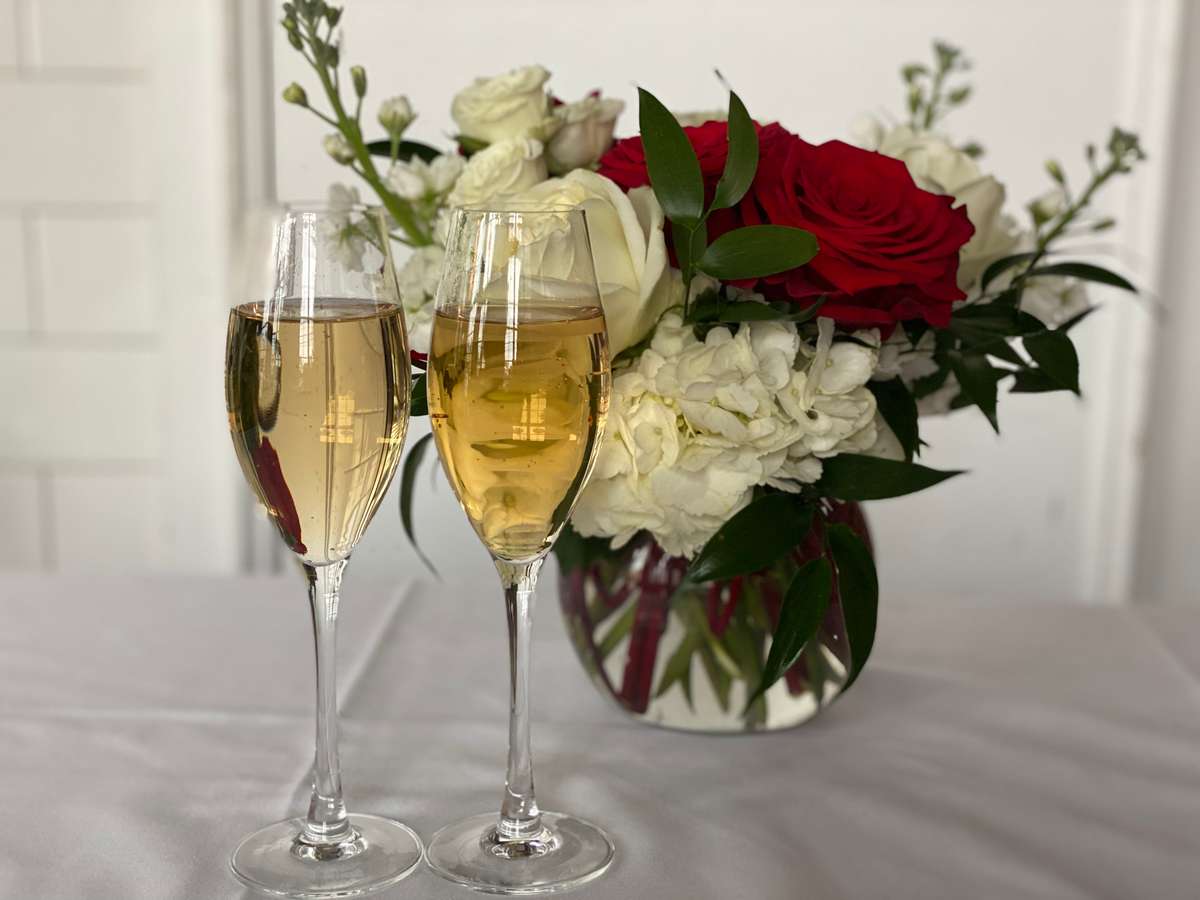 Valentine's Weekend - Dine-In or To-Go
Valentine's Weekend - Dine-In or To-Go
Treat your special someone to Valentine's Day at B.B. Italia! Enjoy a romantic evening with a delicious 4-course prix-fixe dinner for $85/person, plus the option to pre-order an arrangement from John Friedman Flowers. Available for both dine-in as well as to-go, you and your Valentine have the option to enjoy this prix-fixe meal in the restaurant or in the comfort of your own home.
All dine-in guests will receive a complimentary small box of chocolates. Dine-in guests also have the option to order from the regular dinner menu.
Flower Arrangements
Flower arrangements are $65 (photo included below) and available with your reservation or to-go orders on Thursday, February 11th - Sunday, February 14th with a 48-hour notice.
All guests with dine-in reservations or pickup orders can pre-order this arrangement with a 48-hour notice until Thursday, February 11th at 5pm.

Dine-In Reservations: Call 281.531.0696 to book your reservation and order your flower arrangement today!
To-Go Orders: Guests can order for curbside pickup by calling 281.531.0696 or order online for curbside pickup or delivery. Online pre-orders can be placed beginning on Monday, February 1st.


*If you are ordering online, please make sure to select 24-hours in advance if only ordering the prix-fixe menu or 48-hours in advance if you are ordering the prix-fixe + flowers, or your order will be canceled.