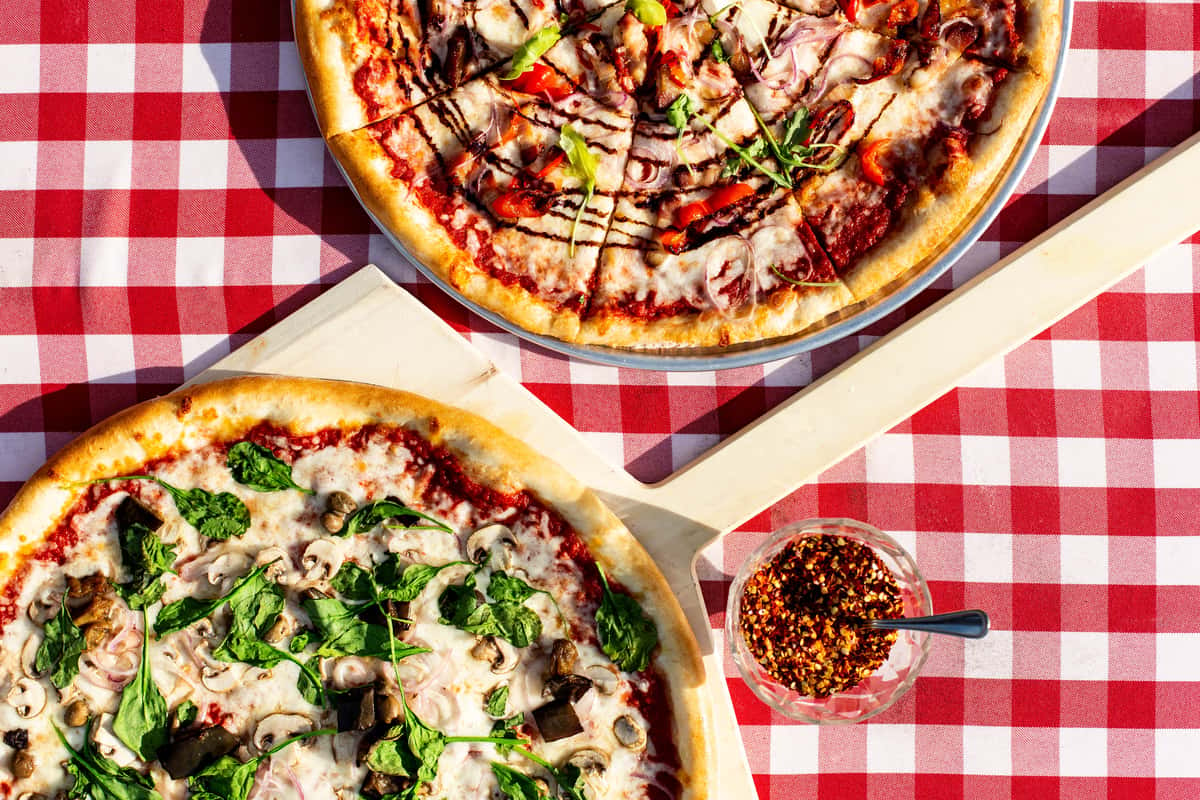 Try The Best Pizza in Houston Galleria Uptown Area
Try The Best Pizza in Houston Galleria Uptown Area
Best Pizza In Houston Galleria Uptown Area
One of the main complaints of people who've just moved to Houston is being unable to find a great pizza joint. If you're on the hunt for the best pizza in Houston, you've certainly come to the right place. Owner Benjamin Berg, now a proud Houstonian, made his way here after being raised in New York City, the epicenter of the gourmet pizza scene in the U.S. He couldn't wait to introduce his pizza to the city. With the enormous flavors of B.B. Italia and B.B. Pizza To Go now readily available for pick-up or pizza delivery near the Galleria in Uptown Houston, this is as good as it gets for anyone who's hungry.
The Classic Pizza
For B.B. Italia's take on legendary Italian-American dishes, they use only the highest quality of ingredients. The Classic Pizza is made New York style with a thin (but not too thin) crust that delivers the perfect crispness, packing in savory aromas of the pizza oven. Using our praised tomato sauce and the freshest mozzarella cheese, you can guarantee you'll devour every last bite. If you want Classic Pizza in Houston, you can only order from our pizza delivery pop up in Uptown Houston.
Specialty Pizza for Veggie Lovers
Anyone looking to not cook for the night and enjoy takeout or pizza delivery in the Galleria area of Houston should take a look at our list of specialty pizzas. The Margherita topped with fresh basil is always popular as an innovative take on a much-loved style. The Garden is perfect for herbivores with a blend of onions, olives, mushrooms, eggplant, spinach, and roasted garlic. One bite and you'll be hooked. All of our specialty pizzas are the best in Houston!
Specialty Pizza for Meat Lovers
One advantage of ordering from B.B. Italia's pop up restaurant in Uptown is getting access to B&B's famed Houston butchers. The Butcher Shop specialty pizza is perfect for carnivores and meat lovers, topped with meatballs, pepperoni, hand-made sausage, and B&B's cherished thick cut bacon, a menu staple. Integrating flavors of the sea, The Scampi has sauteed shrimp, garlic oil, and fresh parsley. You'll want to order every specialty pizza we have until you've tried them all.
Pizza Delivery Near Galleria Houston TX
Quit wasting money on terrible factory pizza that tastes as corporate as it looks. With B.B. Italia, the smell alone is better than any other taste. Residents near the Galleria in Houston, TX are calling us for pizza delivery because they want premier pizzas with delicious tastes that are unavailable elsewhere. Call to place your order today.
How To Make The Best Pizza
If you've dabbled in pizza making over the years, our onsite takeout featuring popular to-go items from the B&B Butcher Shop are available at our Uptown pop up by the Galleria. Knowing how to make the best pizza is as simple as using the best ingredients available, many of which can be picked up from Berg Hospitality's newest location. Of course, if it's too much work, we now deliver in the Houston area. Give us a call to start enjoying the best pizza in town.
NOW OPEN!
You can now order food for pick-up or delivery from this location directly on DoorDash, UberEats, Grubhub or Postmates.
FAIR FOOD CO. 5832 Fairdale Lane, Houston, TX 77057
Hours:
Sunday: 11am - 9pm
Monday - Thursday: 3pm - 10:30pm
Friday: 3pm - 11pm
Saturday: 11am-11pm