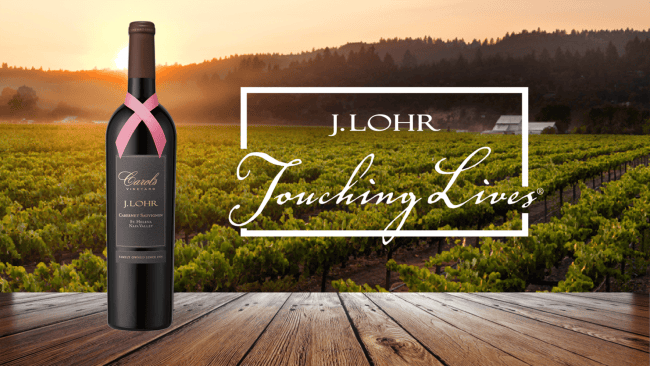 J. Lohr October Charity Wine Special
J. Lohr October Charity Wine Special
Offered October 2023
In honor of Breast Cancer Awareness Month in October, we are excited to partner with J. Lohr Touching Lives® benefiting the National Breast Cancer Foundation, Inc. With the purchase of every glass and bottle of the below two special J. Lohr wines, Berg Hospitality will donate $1/glass and $5/bottle to NBCF.

J. Lohr Arroyo Vista Chardonnay, Arroyo Seco/Monterey County
$15/glass | $60/bottle
J. Lohr Carol's Vineyard Cabernet Sauvignon, St. Helena
$30/glass | $120/bottle
J. LOHR TOUCHING LIVES
Since 2008, this heartfelt Lohr family partnership with National Breast Cancer Foundation®, Inc. has provided access to crucial services to help prevent breast cancer and aid those facing the disease. The donations from each glass and bottle will benefit NBCF's breast cancer education and early detection programs. Learn more at this link.